Have you dreamed of living in a 5 Star luxury hotel? Well, with our top 5 bedroom decor ideas, that dream can be a reality! Are you looking to recreate a luxurious hotel room vibe?
Get your notepads ready and let's dive into
These 5 bedroom decor ideas to make your bedroom look like a hotel room!
The best part of any hotel experience is sleeping in clean and fresh sheets. That's right; no hotel will rent out a room with dirty sheets, at least we hope not! So, our first tip is to wash your sheets regularly. We wrote a whole blog about it, so do check it out for all the details. We would recommend buying two white bed linen sets for your master bedroom. That way, when one is in the wash, you can change it for the other set. A classic white bed linen set is a staple for any new home & linen closet!
Buy Just Us Luxury Pristine White Bedsheet Set – Re. 6999
Here's another one of our favourite bedroom decor ideas – fluffy comforters! No hotel room is complete without a big cosy comforter. We at Portico have a range of premium microfiber filled comforters. These comforters are available in a variety of sizes, colours, patterns & prints. You can buy them separately or
Check out our various signature collections that include comforter sets. These comforters will give your master bedroom a hotel-like makeover. We've also written a blog on 5 reasons you need to get comforters even if you live in warm weather – make sure to check that out!
Buy Forever White Comforter – Rs. 2699
Another thing hotels like to do is layer different pillows on the bed. As soon as you walk into a hotel room, you see the bed and all its pillows. This bedroom decor idea makes the space seem inviting and cosy. You can do this too! It's a simple trick. All you need are pillows and cushions of different sizes. Get creative by mixing and matching pillow covers. Try the print-on-print trend or mix plain cushions with some textured covers. Have fun with it till you find the perfect mix of pillows that you're happy with.
Buy Imprints Honey Mustard Pillow Cover Set – Rs.750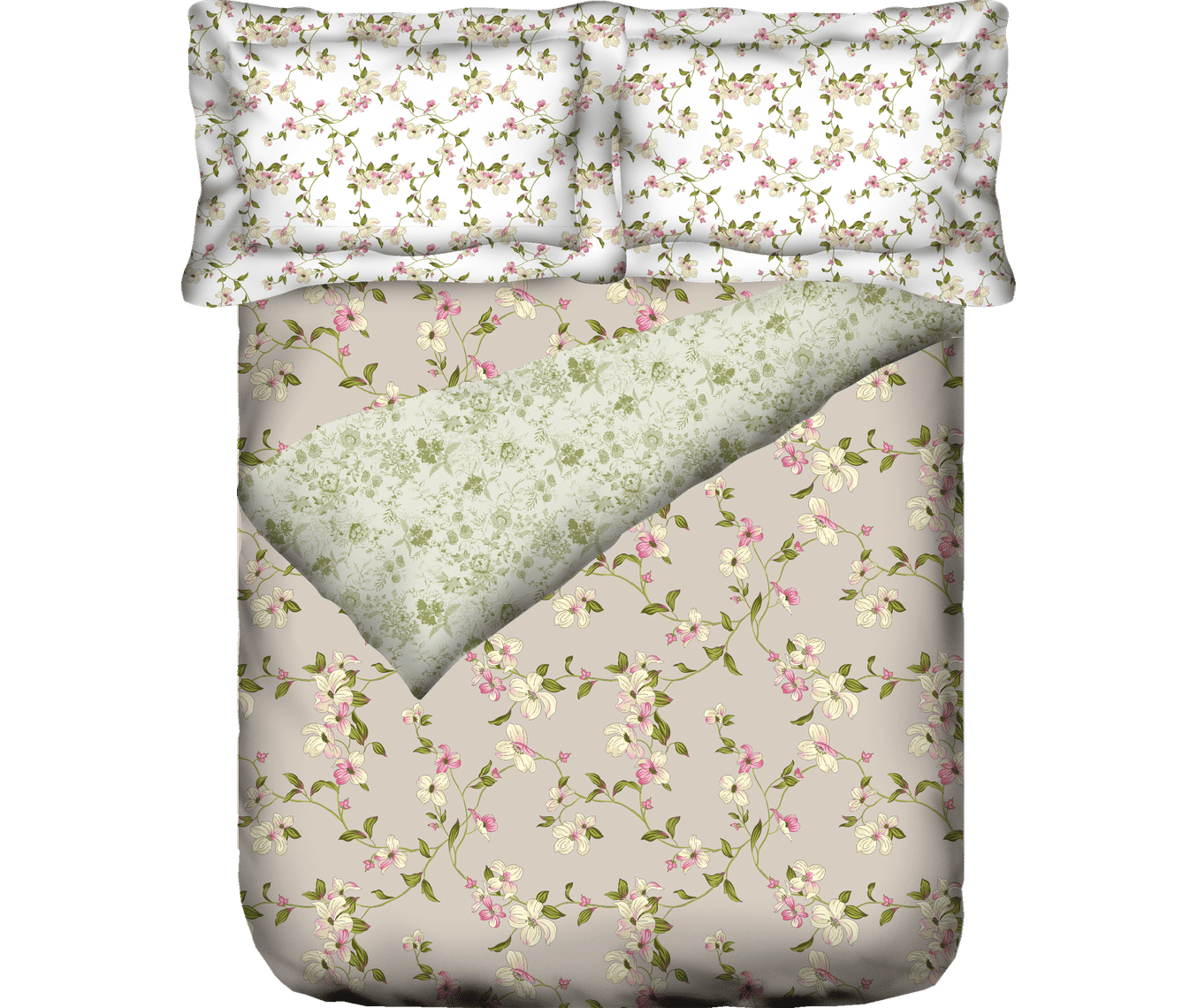 A perfect bed made up of matching bed sheets, pillows, comforters, flat & fitted sheets. Scream hotel room chic. Hotel rooms have a cohesive design story that draws from a theme. We suggest buying bedding sets with a theme in mind. Then purchasing accessories for the master bedroom based off those sheets. Portico has bed linen collections inspired by cultures & emotions. Browse through our signature collections of bed linen. You will be inspired to create a whole master bedroom design story around it!
Buy Liva Bloom Comforter Set – Rs 3149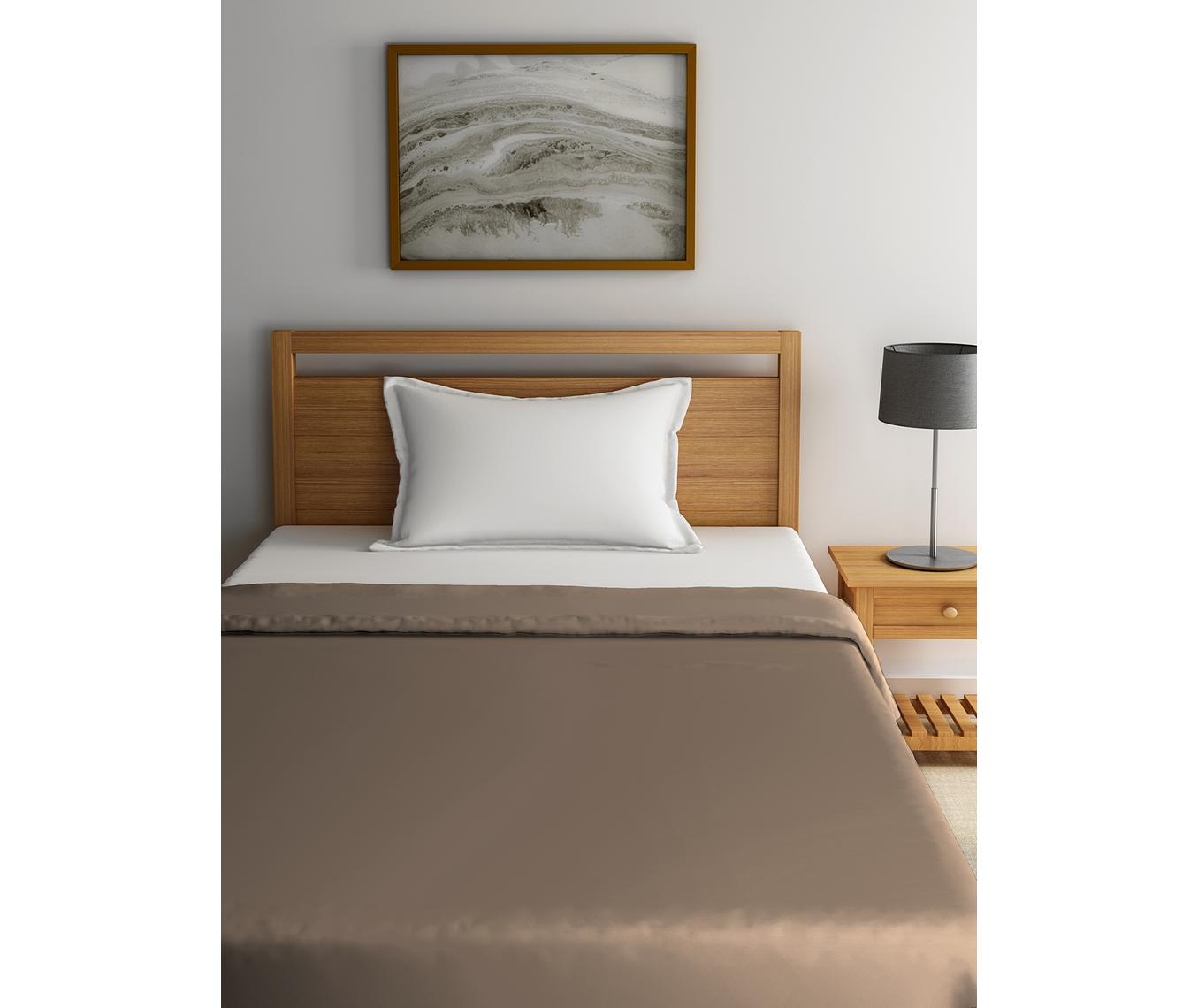 Small details are what makes a hotel room sing. Little touches such as a throw blanket at the bottom of the bed. Give a master bedroom that hotel room quality. Depending on your master bedroom aesthetic. It's best to select a plain, printed or textured blanket to have laid out over your bed. Portico has a selection of high-quality blankets in various colours & prints. That you can get for your master bedroom – check them out HERE.
Buy Unwind Tan Blanket – Rs. 799
Those were our 5 bedroom decor ideas to upgrade your master bedroom into a hotel room. Whether you do one or all five. These simple bedroom decor ideas will transform your room. Pair these ideas with some unique home decor pieces like candles, mood lighting lamps, furniture or accessories. We're sure you'll achieve a hotel room aesthetic in your new home!
Till next time,
Chase Those #DreamGoals!