As the seasons change, your HVAC system must adapt to the shifting temperature demands. This seasonal transition often involves essential maintenance tasks and considerations. One significant aspect is furnace installation, especially as we transition from warmer to colder months. In this article, we will guide you through the process of preparing your HVAC system for these seasonal shifts with a focus on furnace installation and more.
The Importance of Furnace Installation
When winter looms on the horizon, the installation of a furnace is a critical step to ensure your home stays warm and comfortable. Whether you are upgrading your existing system or installing a new one, a well-executed furnace installation is vital. This step guarantees that your heating system operates at peak efficiency, providing a cozy atmosphere throughout the colder months. Proper furnace installation ensures a smooth transition from the heat of summer to the chill of winter.
Scheduling Routine Maintenance
Regular maintenance is key to keeping your HVAC system in top shape. Scheduling a professional inspection and tune-up ensures that all components are working efficiently. Addressing any potential issues before they escalate can save you from costly repairs during the seasonal switch.
Changing Air Filters
With each seasonal transition, it's essential to check and replace your HVAC system's air filters. Clogged or dirty filters can decrease airflow and reduce system efficiency. By maintaining clean filters, you enhance your indoor air quality and reduce the strain on your system.
Thermostat Adjustments
Ensure your thermostat is programmed for the upcoming season. Switch from cooling to heating mode and set your desired temperature. Smart thermostats, which allow remote control via your phone, provide an added level of convenience.
Sealing Leaks and Insulating
A well-insulated home is essential for energy efficiency. Seal any gaps and insulate your home to prevent drafts. Proper insulation can reduce energy costs and help maintain a comfortable indoor environment during temperature shifts.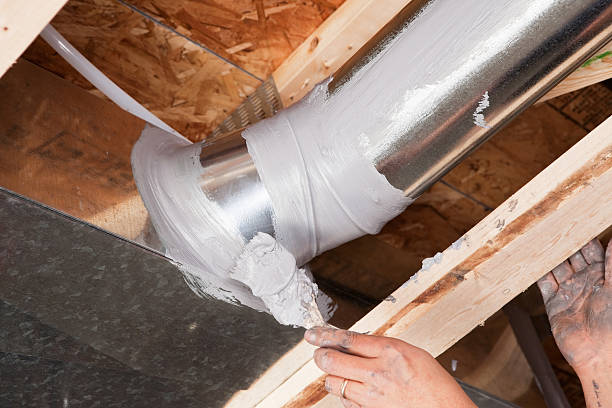 Check for Ductwork Issues
Leaky or uninsulated ducts can result in heat loss and wasted energy. Before the colder season arrives, inspect your ductwork for issues and make necessary repairs. Well-maintained ducts play a crucial role in the efficiency of your HVAC system.
Consider Zoning Systems
If you want to optimize heating and cooling efficiency further, consider installing a zoning system. Zoning systems divide your home into separate areas with individual temperature controls, allowing you to tailor heating and cooling to your specific needs. This can be especially useful during seasonal transitions when different areas of your home may have varying comfort requirements.
Prepare for Emergency Situations
It's wise to prepare for unexpected power outages during seasonal transitions. Investing in a backup generator can ensure that your HVAC system continues to operate during such situations, keeping your home comfortable.
In conclusion, preparing your HVAC system for seasonal transitions is vital to maintaining indoor comfort and energy efficiency. Furnace installation is a significant aspect of this process, ensuring your home is ready for the colder months. By following the steps mentioned in this article, including scheduling regular maintenance, changing air filters, and addressing insulation and ductwork concerns, you can ensure that your HVAC system smoothly transitions between seasons. A well-maintained system not only keeps you comfortable but also helps reduce energy costs and environmental impact.